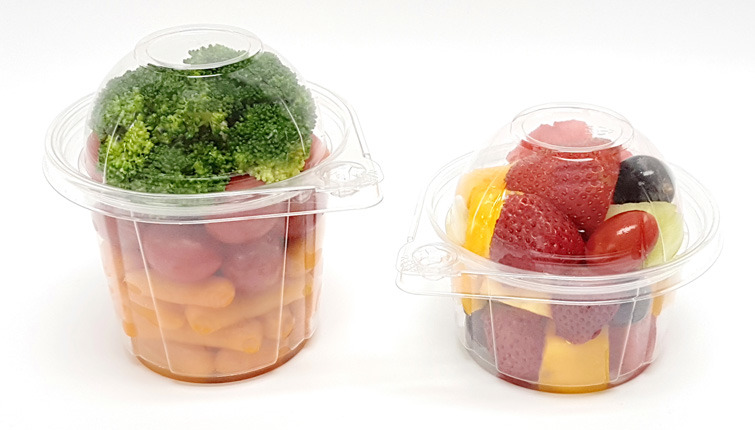 Tamper Evident Parfait Cups
PET Tamper Evident Parfait Cups are available in three popular sizes - 8, 12 & 16oz. Flat and dome lid options are both available as is an insert. The parfait cups are suitable for cut fruit, cut veggies, donut holes, cookies, brownie bites, yogurt parfaits and other snacks.
These tamper evident items will enhance the look of your product with their clarity but also feature a patented security button lock tab feature which inhibits tampering, ensures quality and eliminates the need for costly shrink bands and wrap labels.